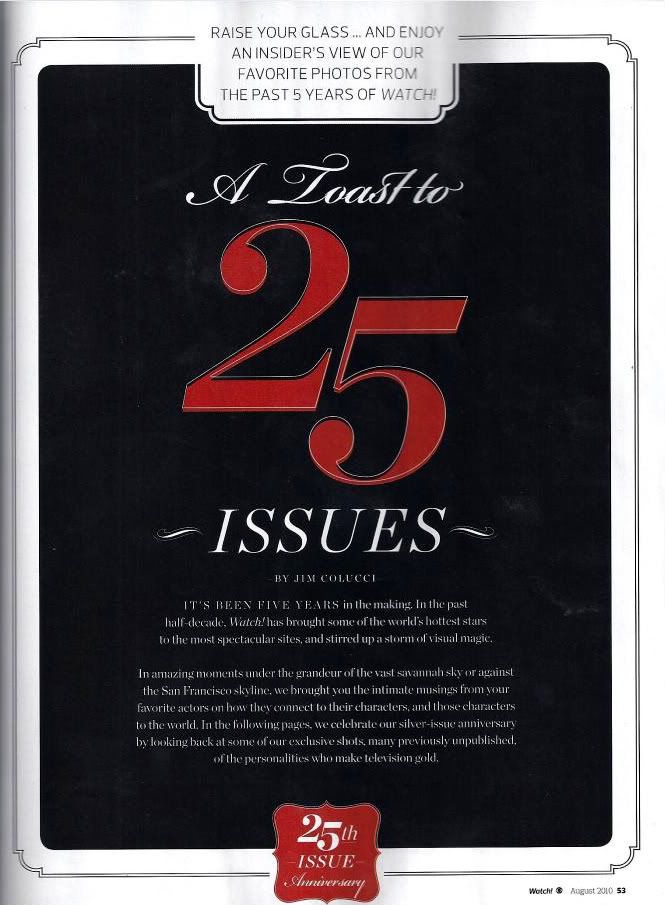 CBS Watch
: A Toast to 25 Issues
In the following pages, we celebrate our silver-issue anniversary by looking back at some of our exclusive shots, many previously unpublished, of the personalities who make television gold.
"Unfortunately, the photographer's agency wouldn't let us move the portraits, so we had to settle for George and Brad-which I suppose is more fitting, anyway, since it put him in the company of real stars."
Disclaimer: If this is the first time you've seen this, please credit IHVD and the source when posting to your fansite.